Start your Trial with Scan2Lead SMART app
Once your registration is completed you can request a trial license for free in order to test and work with the Scan2Lead SMART app. All functions included in the application are available for use however for the trial you do have a limited amount of scans.

Following the steps to activate the trial license in your Scan2Lead SMART app.

Start Scan2Lead SMART app and login with your username and password.

Once logged in you can either enter your license (Option 1) or request a new trial license at the bottom of your screen (Option 2)
Option 1 - 'Add new license' is recommanded if you have already received a license key. Simply tap on 'Add new license' and enter your license key. After entering your key the application will be ready.

Option 2 - 'Request Trial license' is located at the bottom part of the application and is needed if you do not own a license yet. You can request a free trial key to test the application. The Scan2Lead SMART app will provide all available option however only with a limited amount of scans.

Once you tap on 'Trial license' you will receive a key and your app will be activated for testing automatically.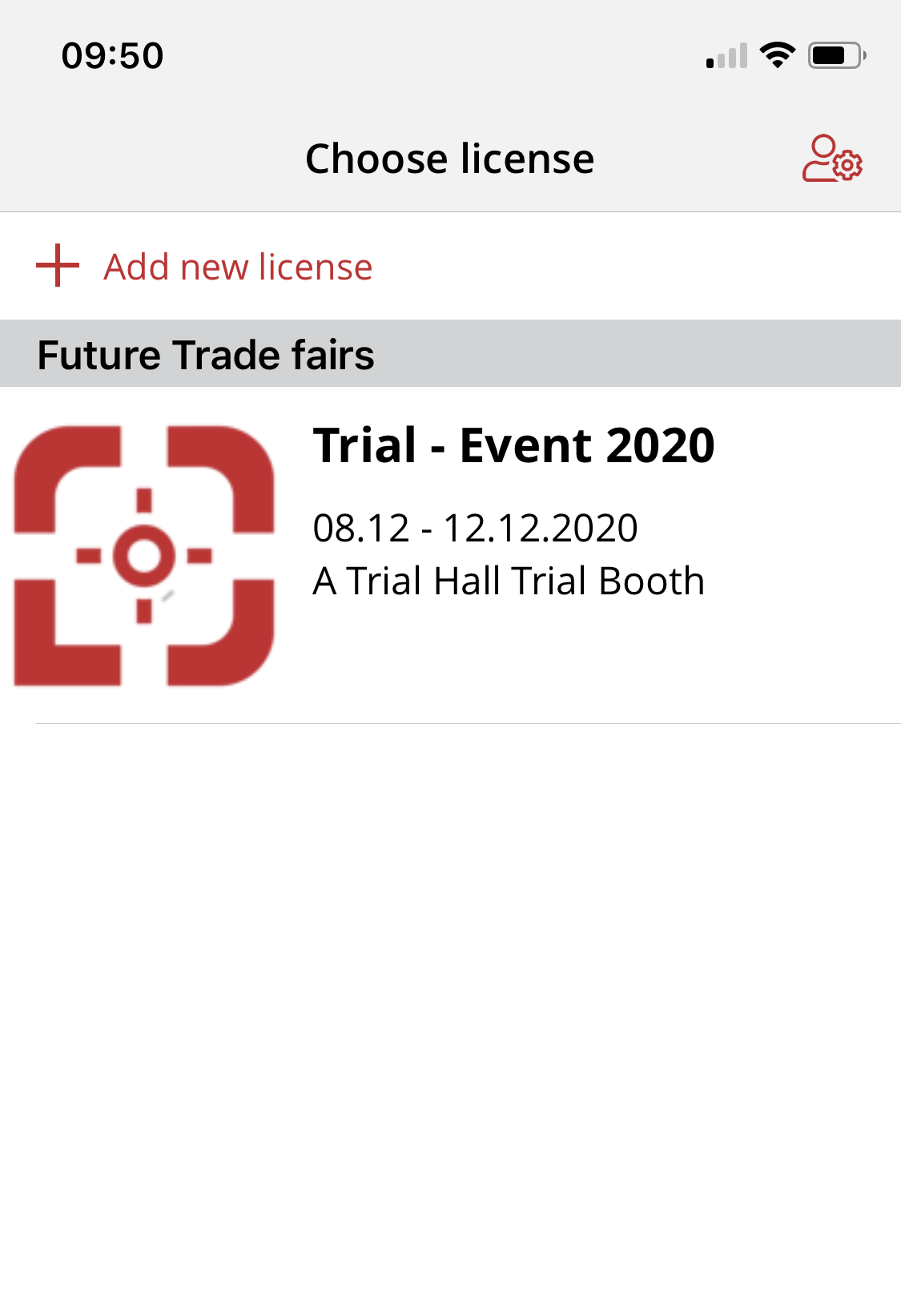 Related Articles

Can I move an active Scan2Lead SMART license to another device?

If you have an activated Scan2Lead SMART license working on your mobile device or tablet, you can forward the license in order to use it on another device. Following the steps to forward your license: Start your Scan2Lead SMART app - Select your ...

How can I add more trial licenses?

A very new feature of Scan2Lead PORTAL is that you can now add trial licenes or invite your collegues to use Scan2Lead SMART via your own Scan2Lead PORTAL. Following the steps to add or invite collegues to Scan2Lead. Login/Register at Scan2Lead ...

What is displayed when looking at my Scan2Lead SMART licenses?

In order to check your Scan2Lead SMART licences, Go to Scan2Lead PORTAL and login select Menu Configuration - Manage Licenses The list of available licenses will show following columns: Order Nbr - is taken from the order system Created - date when ...

Registration of Scan2Lead SMART app

Important: To complete the registration of Scan2Lead SMART app you do need internet connection on your mobile device. Once you have downloaded the Scan2Lead SMART app from the iOS App Store or Google Play Store you can start the application and ...