Scan2Lead STATION Quick Guide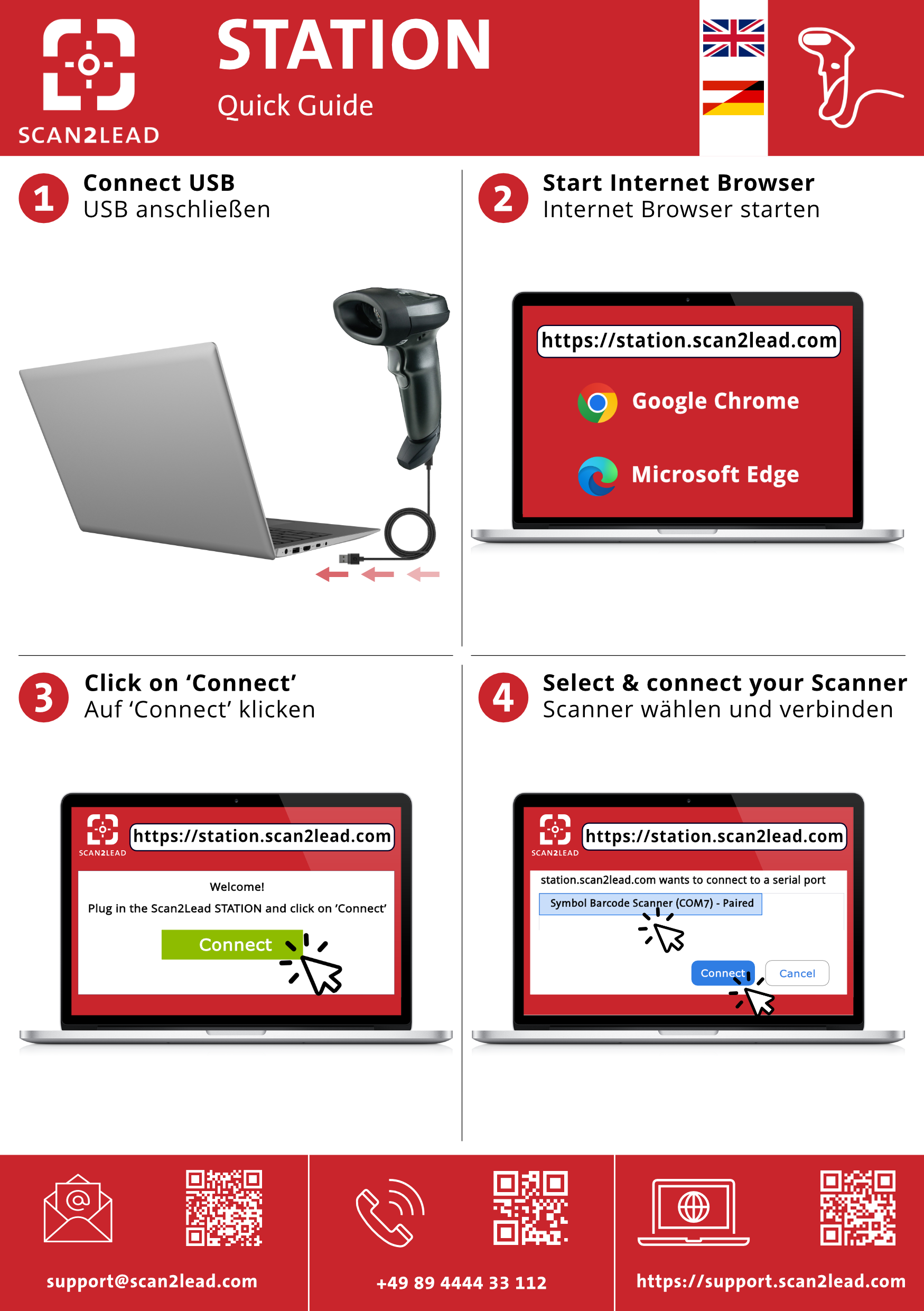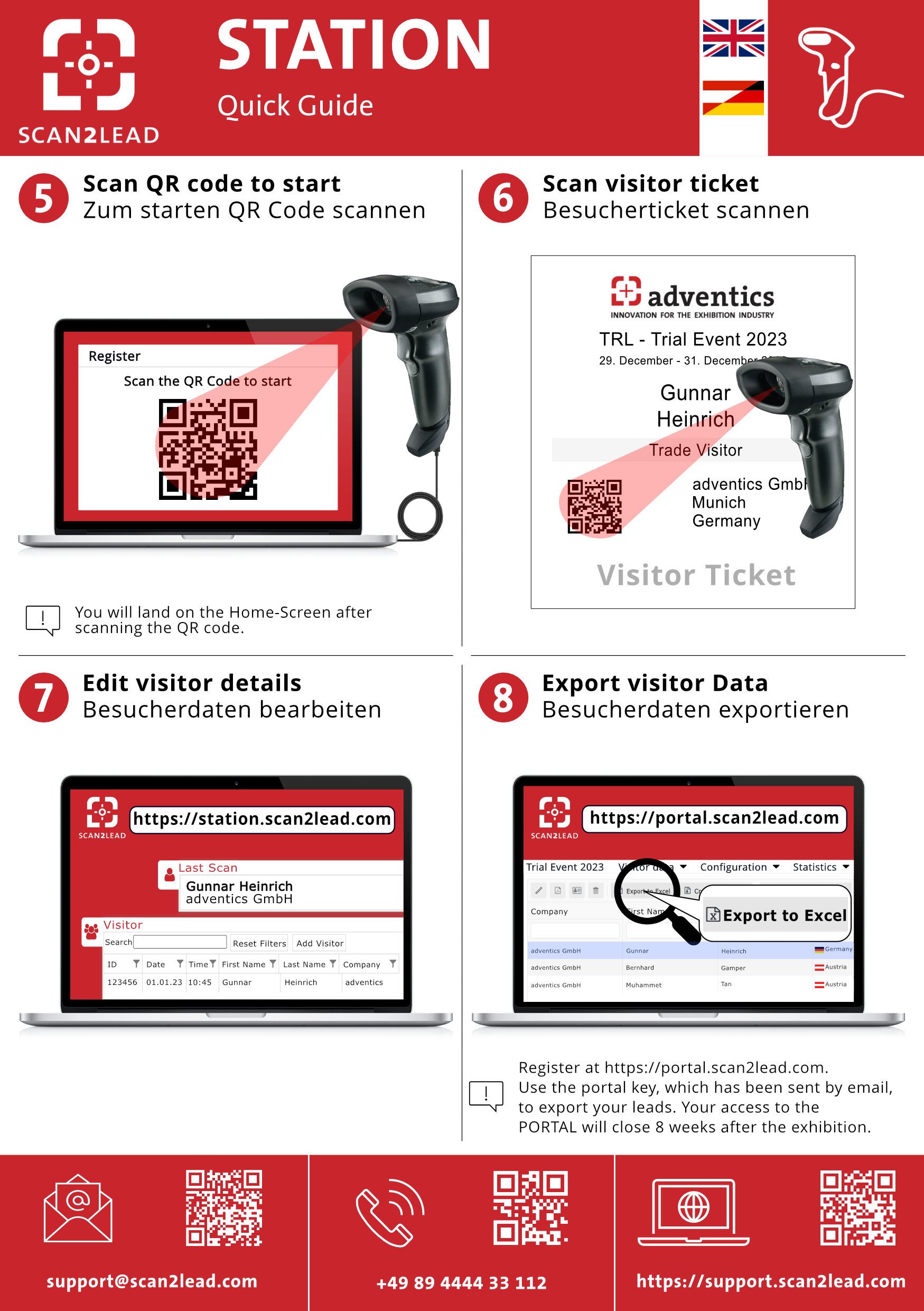 Related Articles

Can I use the Lead Form with Scan2Lead STATION?

Using the Scan2Lead STATION allows you to add the required lead form data to the visitor data directly at the screen. Click on the visitor from the list you want to edit choose the Lead Form tab (on the right) As soon as an answer is selected, or ...

How do I use Scan2Lead STATION?

Scan Visitor Data After starting the Scan2Lead STATION link station.scan2lead.com in your browser and scanning the QR-Barcode from the screen, you will be automatically signed in. Your Scan2Lead STATION is ready to use. The main screen displays the ...