Initial registration at the Scan2Lead STATION
Connect your PC/Laptop to the internet
Plug in the handheld scanner to the USB port, you will hear a beep to indicate the installation of the device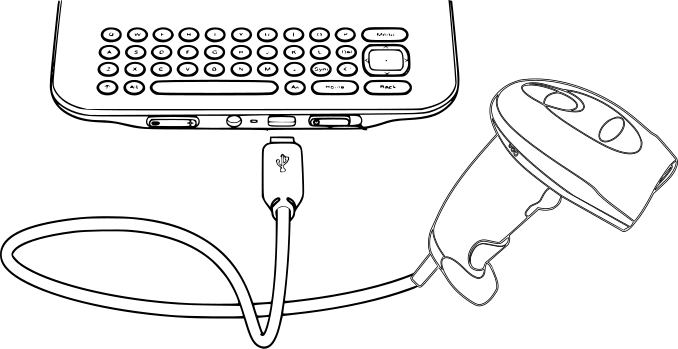 Open your browser (windows Edge is not supported) and go to address https://station.scan2lead.com/ to display the sign in QR-barcode
Scan the QR-barcode from your screen with your handheld scanner
You are automatically signed in and your Scan2Lead STATION is ready to use

The handheld scanner is preconfigured with a standard language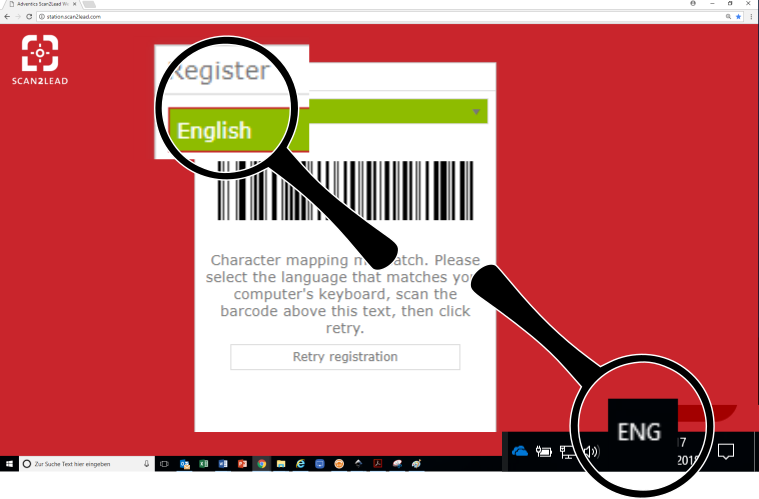 In case your keyboard is different to the scanner language, you will see an information about 'Character mapping mismatch'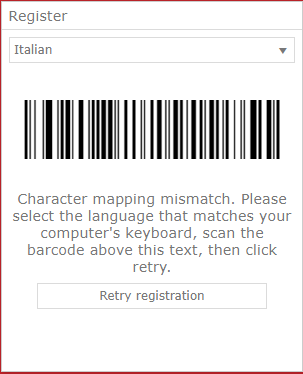 Select the correct keyboard language (English, German, Italian, French, Spanish, Portuguese, Swedish) and scan the displayed barcode, you will hear a beep to indicate the successful configuration.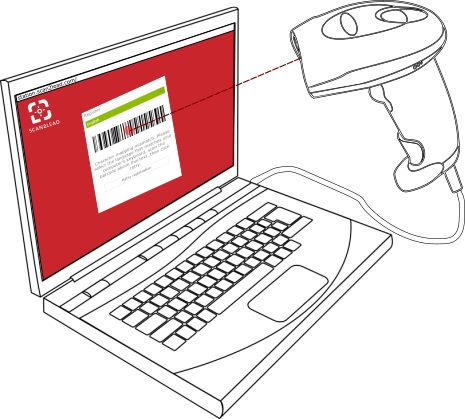 Click Retry Registration to get back to the Sign in QR-barcode
Scan the QR-barcode from your screen with your handheld scanner
You are automatically signed in and your Scan2Lead STATION is ready to use

Related Articles

Registration of Scan2Lead SMART app

Important: To complete the registration of Scan2Lead SMART app you do need internet connection on your mobile device. Once you have downloaded the Scan2Lead SMART app from the iOS App Store or Google Play Store you can start the application and ...

Scan2Lead STATION Quick Guide

Scan2Lead STATION getting started Pick up your device at the Scan2Lead Service Desk. To manage and export the captured visitor data, login at the Scan2Lead PORTAL

Can I use the Lead Form with Scan2Lead STATION?

Using the Scan2Lead STATION allows you to add the required lead form data to the visitor data directly at the screen. Click on the visitor from the list you want to edit choose the Lead Form tab (on the right) As soon as an answer is selected, or ...

Initial registration at the Scan2Lead PORTAL

After ordering the Scan2Lead services via the eventorganizer (typically using the web shop of the exhibition), you will receive your Scan2Lead PORTAL KEY by e-mail, latest 3 weeks before the event starts. Initial registration There are 2 options to ...

How do I use Scan2Lead STATION?

Scan Visitor Data After starting the Scan2Lead STATION link station.scan2lead.com in your browser and scanning the QR-Barcode from the screen, you will be automatically signed in. Your Scan2Lead STATION is ready to use. The main screen displays the ...