How do I use Scan2Lead InfoPoint app?
Scan2Lead InfoPoint offers 4 languages to select from. Choose a language to continue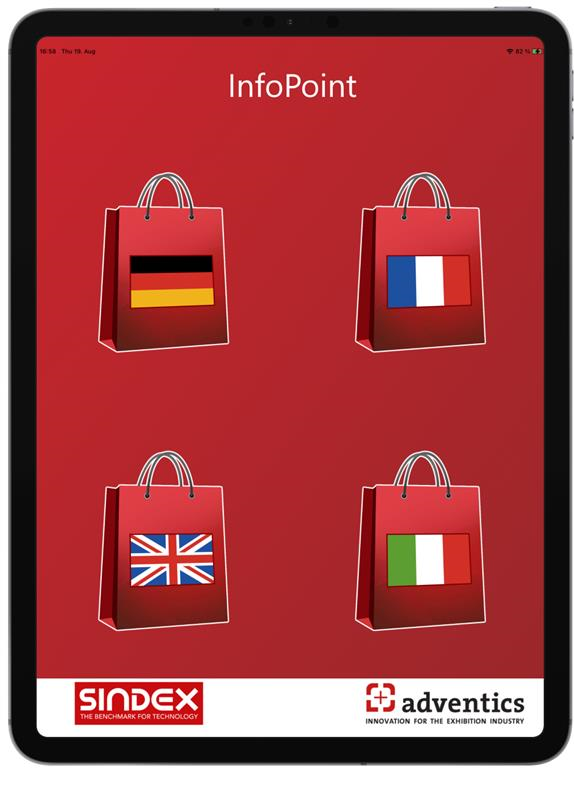 Scan your QR Code to move to the next step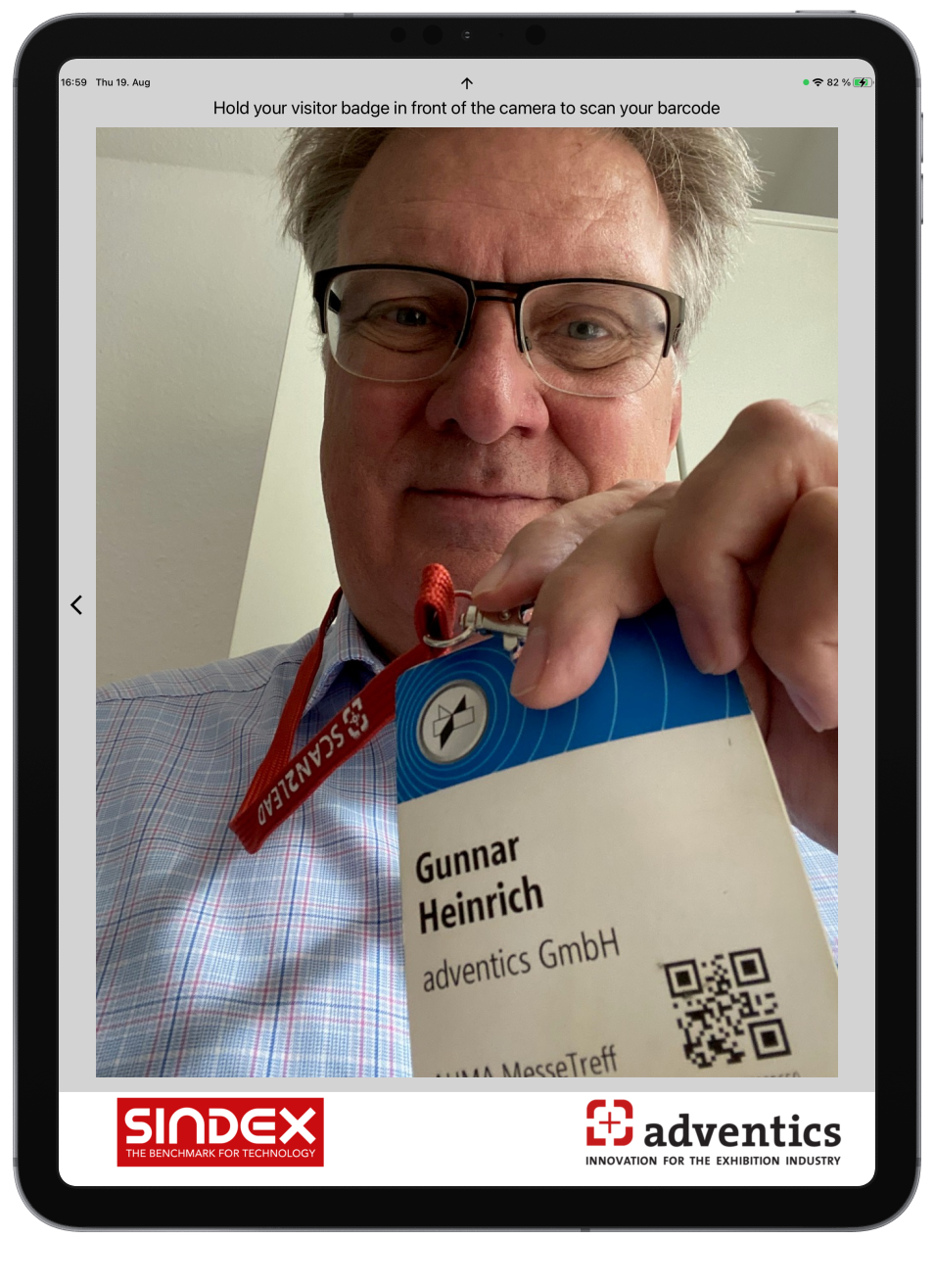 Choose the information you want to receive by E-mail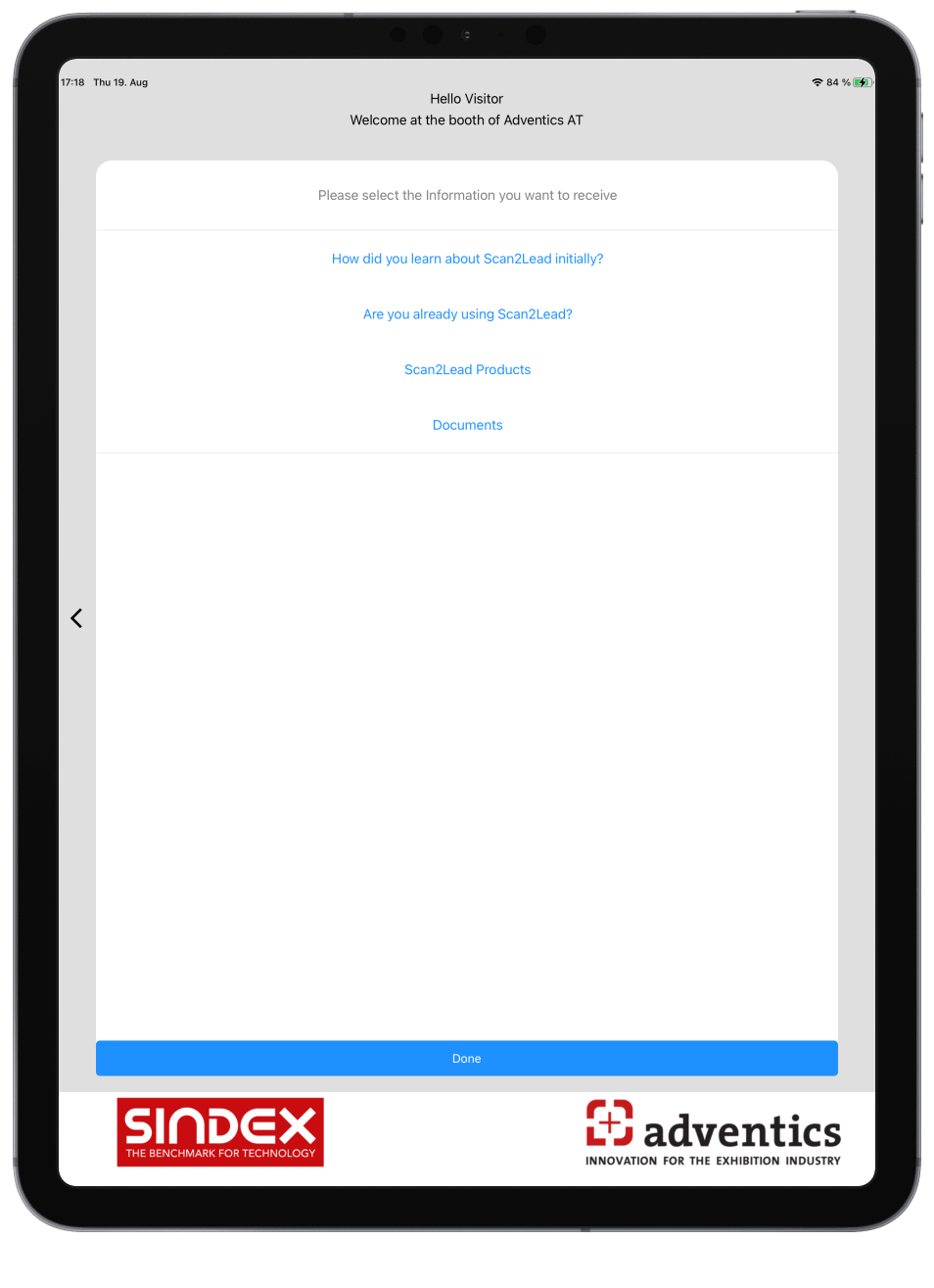 If available, answer the questions provided by the Exhibitor and tap 'done'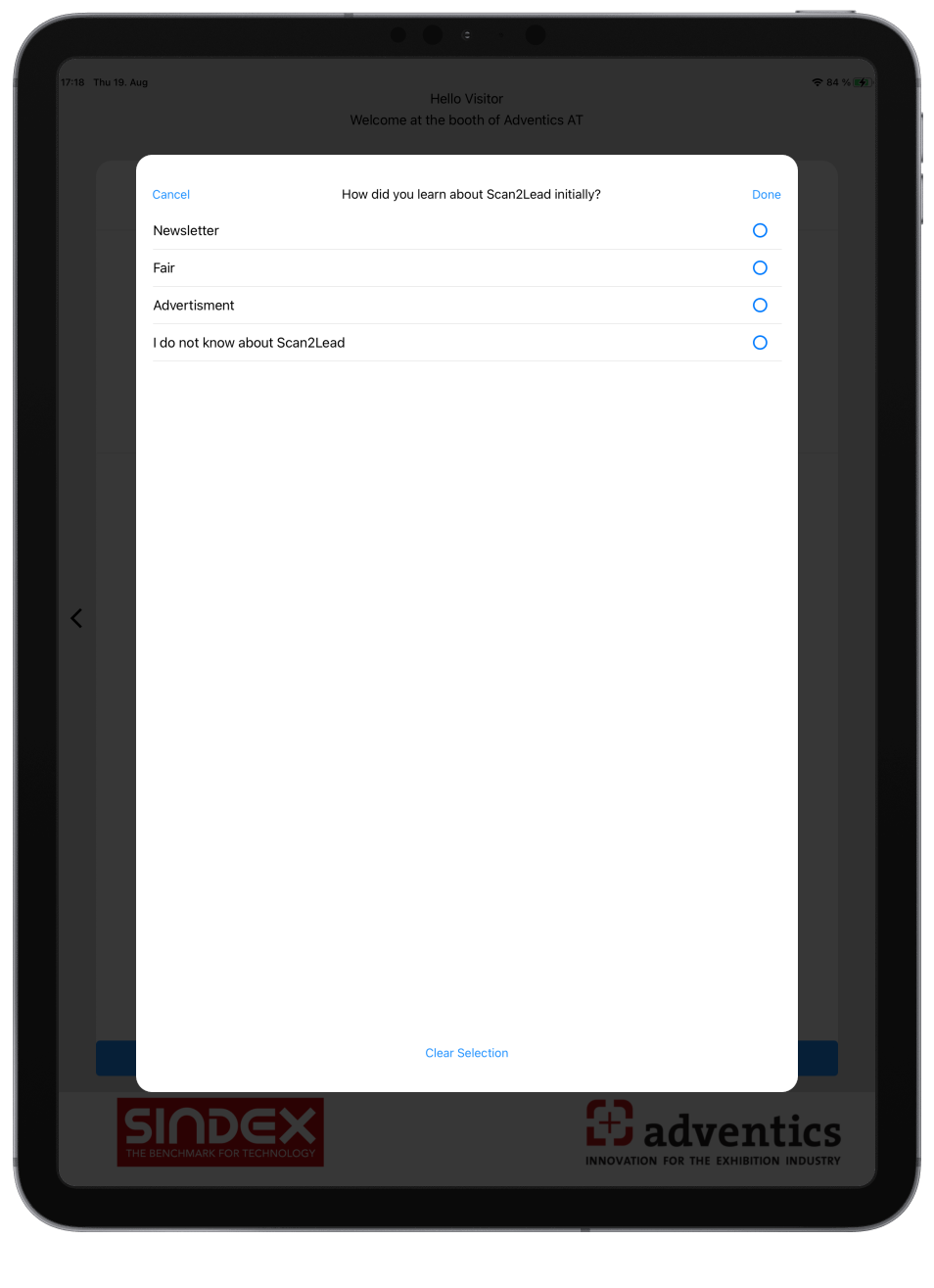 Choose the language you want to receive the information in, and tap 'done'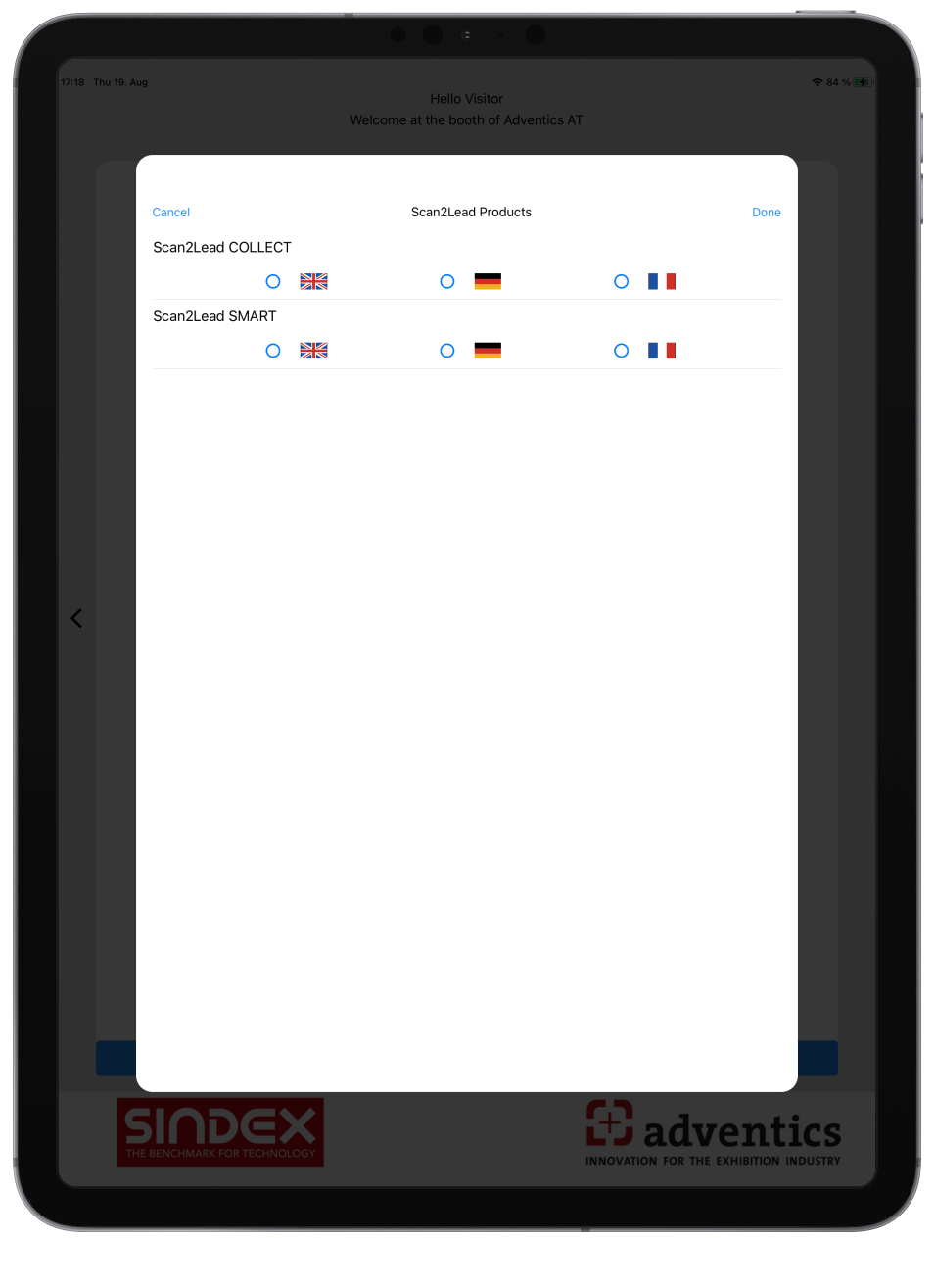 The selected information will be sent to you by E-mail - tap 'Consent & back to start' to finish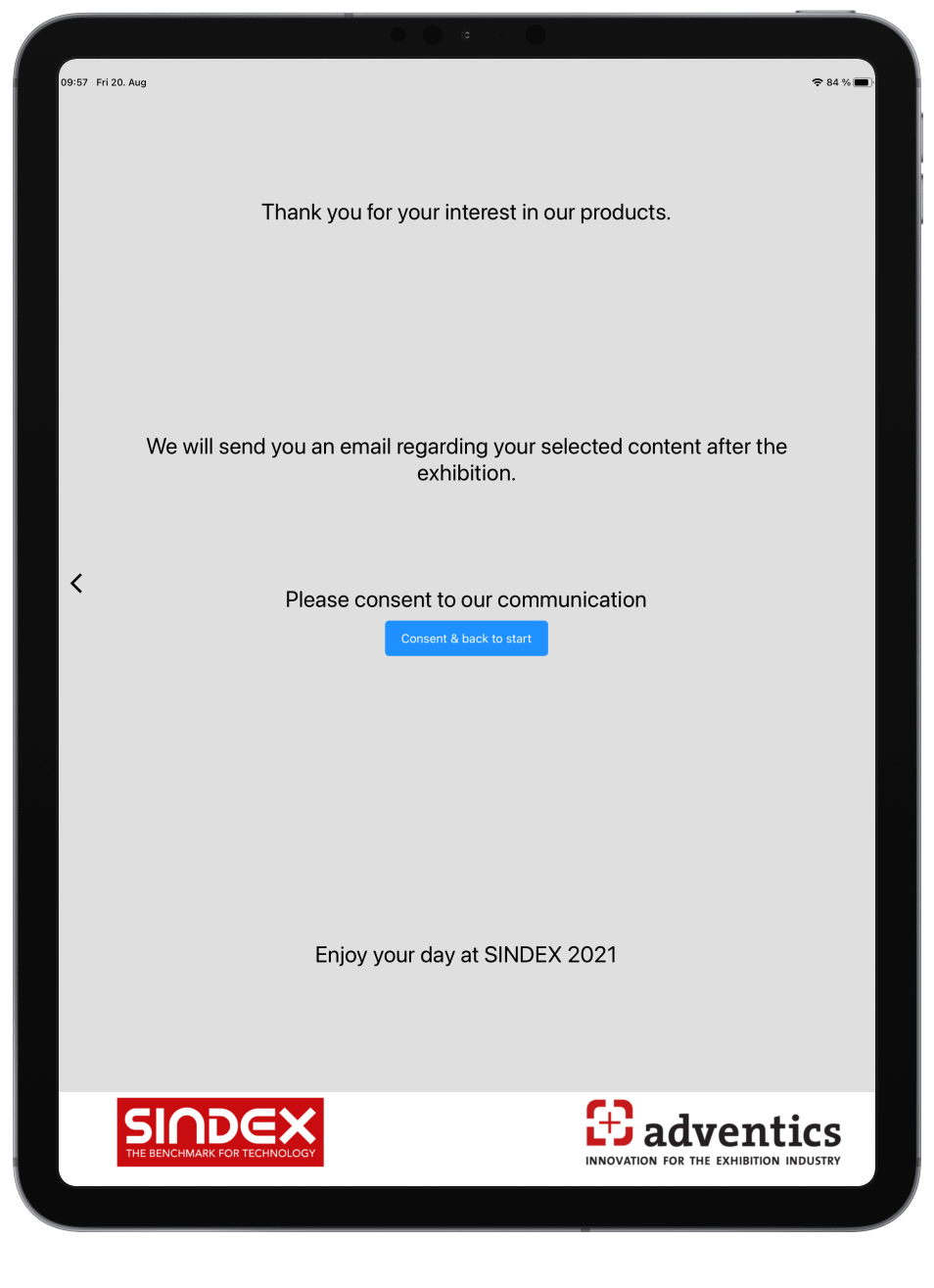 Related Articles

How do I fill and configure my Question & Answer Catalog?

Attention: Please do not forget to save your work! Press the blue 'Save' Button once you are done uploading your documents. First, on the same page where you can prepare your company logo via Scan2Lead PORTAL -> Configuration -> InfoPoint ...

Scan2Lead InfoPoint

Scan2Lead InfoPoint is our newest product which delivers your customers needs fast and direct at your exhibitions booth. It can be configured to provide any form of post-communication (eg. call-back-requests) and easy access of infomaterial in ...

How do I modify the Lead Form?

Using the Scan2Lead PORTAL you will find Menu 'Configuration' - 'Lead Form' to verify the existing Lead Form. A standard Lead Form as listed below, is the starting point for your modifiations. Note: Modifiying Questions and Answers influences ...

What is the difference between Single and Multiple answers in the Lead Form?

If you create a 'New Question' or 'Edit' a Question you can select if 'Single answer' oder 'Multiple answer' are possible. Single answer means that only one the listed answers can be selected when filling out the Lead Form Multiple answers allows ...

How can I create new Question and Answers in the Lead Form?

Note: New questions and answers are added on the same level underneath the selected item New question Select the item you want to add a new questions underneath Click on the 'New Question' button on the left Enter 'Caption' and 'Description' for the ...