How do I upload my company logo?
The logo which will be shown at the bottom of your Scan2Lead InfoPoint App can be uploaded to the Scan2Lead PORTAL by your organizations' portal-admin.

The needed upload-tool can be found in the menu under 'Configuration' -> 'InfoPoint Settings'. Upload your logo via 'Select file...' After you selected the specific file it will automatically appear in the bottom right corner of the InfoPoint banner. The setting will be saved automatically.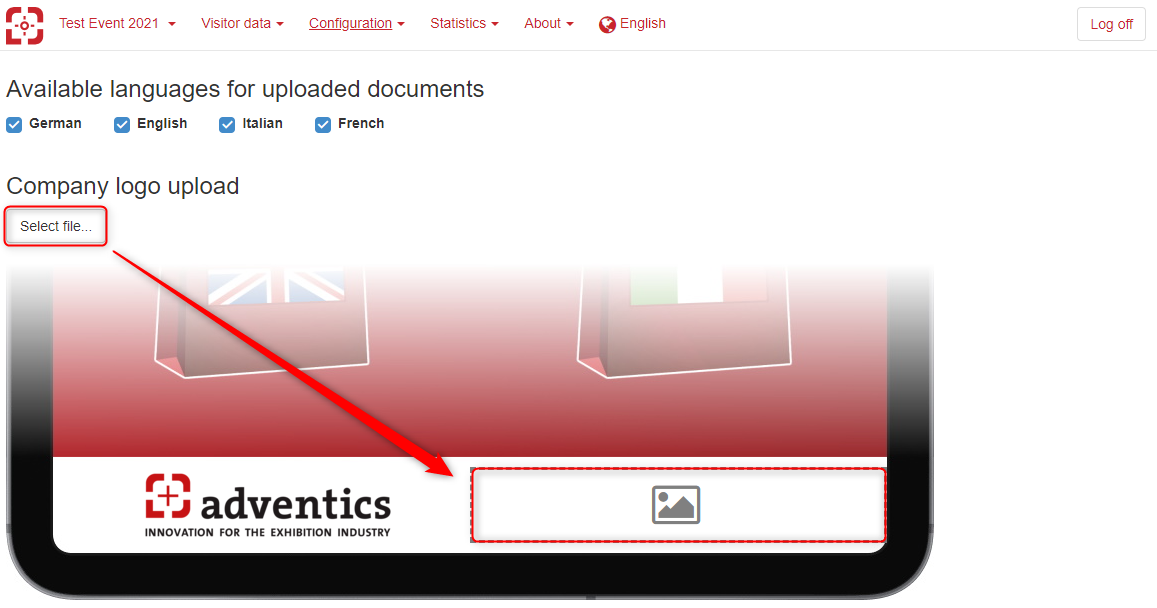 Related Articles

Scan2Lead InfoPoint

Scan2Lead InfoPoint is our newest product which delivers your customers needs fast and direct at your exhibitions booth. It can be configured to provide any form of post-communication (eg. call-back-requests) and easy access of infomaterial in ...

How do I fill and configure my Question & Answer Catalog?

Attention: Please do not forget to save your work! Press the blue 'Save' Button once you are done uploading your documents. First, on the same page where you can prepare your company logo via Scan2Lead PORTAL -> Configuration -> InfoPoint ...

How do I modify the Lead Form?

Using the Scan2Lead PORTAL you will find Menu 'Configuration' - 'Lead Form' to verify the existing Lead Form. A standard Lead Form as listed below, is the starting point for your modifiations. Note: Modifiying Questions and Answers influences ...

How do I use Scan2Lead STATION?

Scan Visitor Data After starting the Scan2Lead STATION link station.scan2lead.com in your browser and scanning the QR-Barcode from the screen, you will be automatically signed in. Your Scan2Lead STATION is ready to use. The main screen displays the ...