How do I add a new Event/Exhibition?
With the latest feature, exhibitors can choose and add events or exhibitions via
Scan2Lead PORTAL
.
Follow these steps to add a new event:

Log in or register at Scan2Lead PORTAL


Go to 'Manage Events'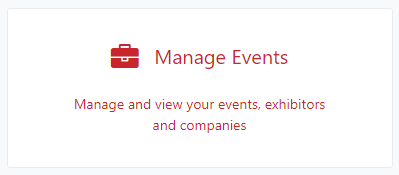 Click on '+Add Event'




Join an Event (365)


Choose an existing event

or enter the event name you want to attend
Choose an existing event Request a new event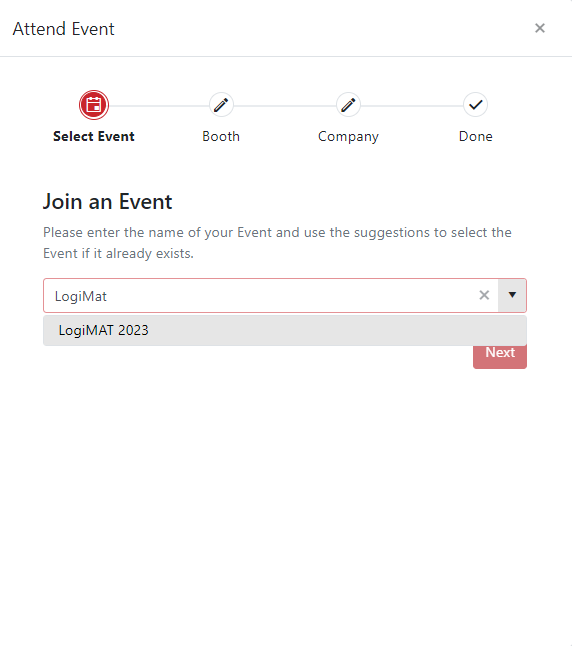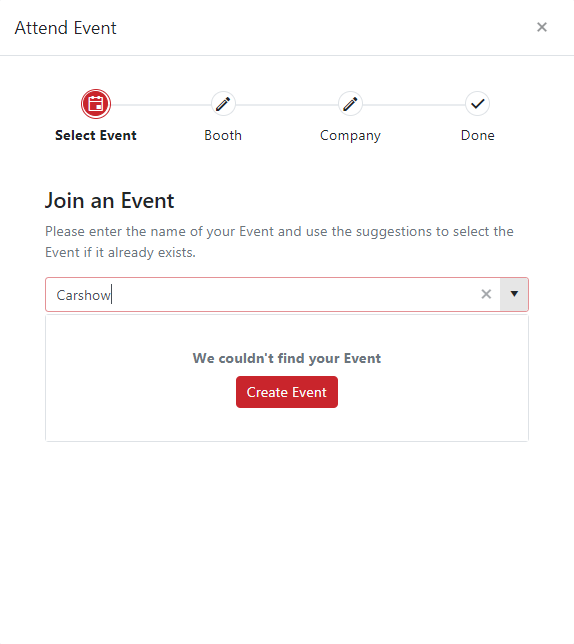 Fill out the form and confirm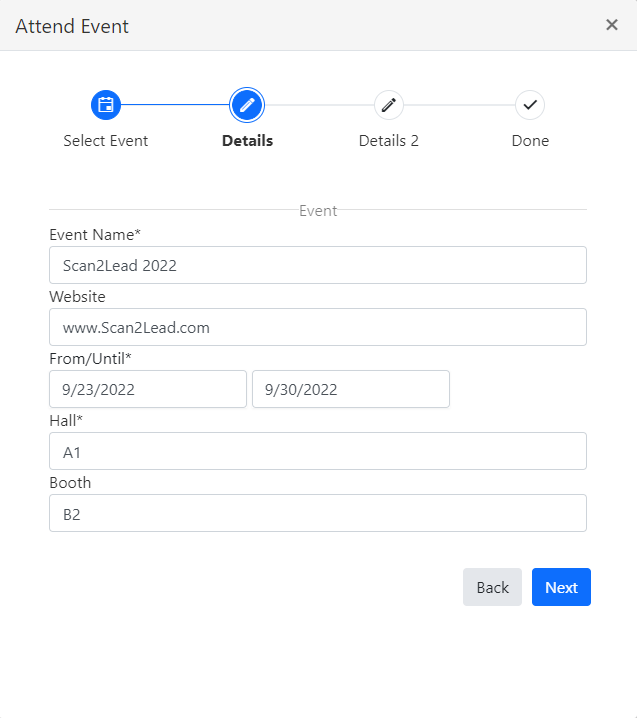 You can attend immediately if an existing event has been selected




If a non-existing event has been entered, Scan2Lead Support team will create and prepare the event for you so it can be selected from the list once ready



You will be infored by email once the event/exhibition has been added to the list.
Related Articles

How can I manually add a new visitor with Scan2Lead SMART

With the Scan2Lead SMART app, you are able to add new contacts manually. Simply choose your Event and tap on the 'Visitors' button. Once entered the Visitors page you will find a Button which will display an empty visitor record. Tap on the empty ...

Can I add visitors in Scan2Lead STATION?

To add a visitor without scanning (e.g. visitor does not have a badge) click the button 'Add manually' Enter the data to add a new visitor Hint: Your changes will be saved automatically.

How can I add more trial licenses?

A very new feature of Scan2Lead PORTAL is that you can now add trial licenes or invite your collegues to use Scan2Lead SMART via your own Scan2Lead PORTAL. Following the steps to add or invite collegues to Scan2Lead. Login/Register at Scan2Lead ...

How can I create new Question and Answers in the Lead Form?

Note: New questions and answers are added on the same level underneath the selected item New question Select the item you want to add a new questions underneath Click on the 'New Question' button on the left Enter 'Caption' and 'Description' for the ...

How can I add attachments in Scan2Lead SMART App

Scan2Lead SMART offers the option to add attachments to visitors. You can use your mobile device camera to capture a Photo or add an existing picture to the visitor. How do I add attachments? Start Scan2Lead SMART Select an existing visitor or add a ...