How can I scan a business card with Scan2Lead SMART?
With Scan2Lead SMART you are able to create a new contact by scanning a business card. You can also add a business card to an existing contact.

The integrated OCR-Service (Optical Character Recognition) will process the business card and add the identified information to the visitor data.

In order to capture a business card tap the 'Cards' Button on the main screen. Now you can capture a business card in landscape mode. Focus the business card inside the four corners.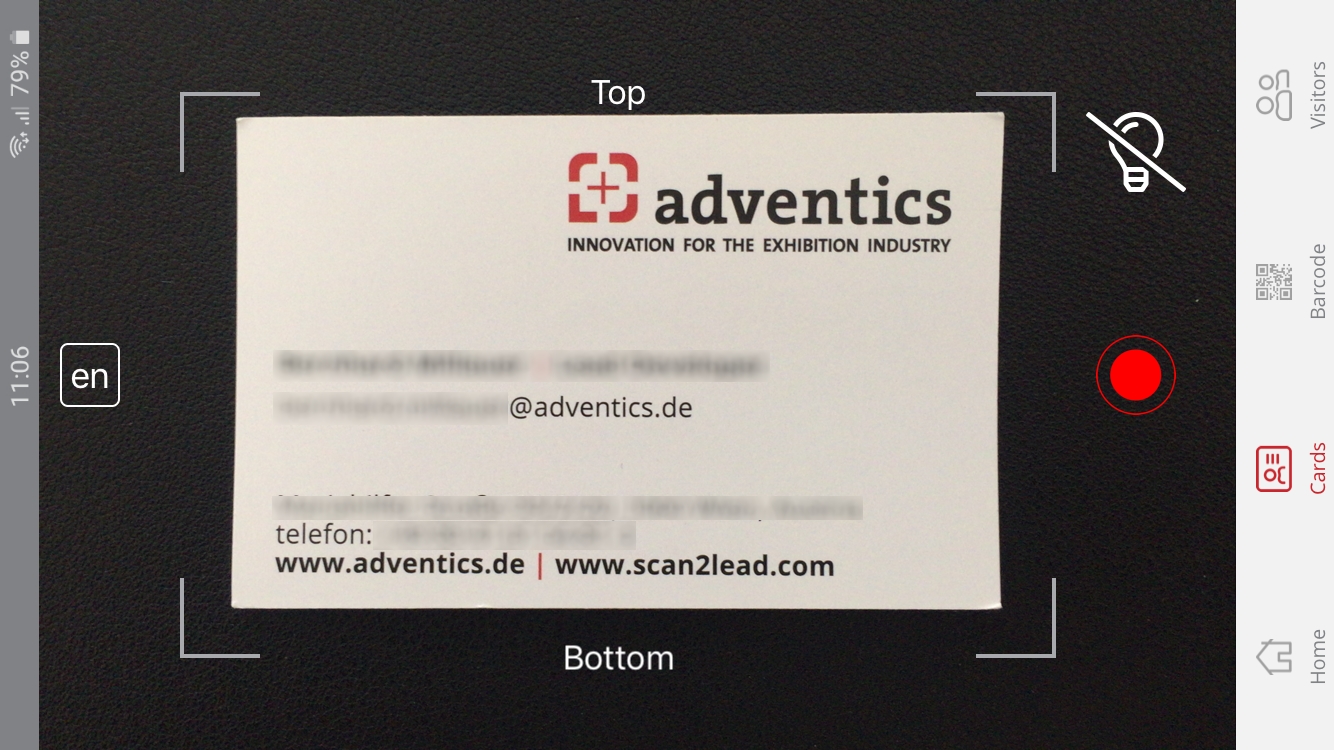 Before the picture is processed a preview is displayed. To confirm your captured business card tap 'OK'.
The system processes the business card as fast as possible, the recognized data will be automatically filled into the according fields.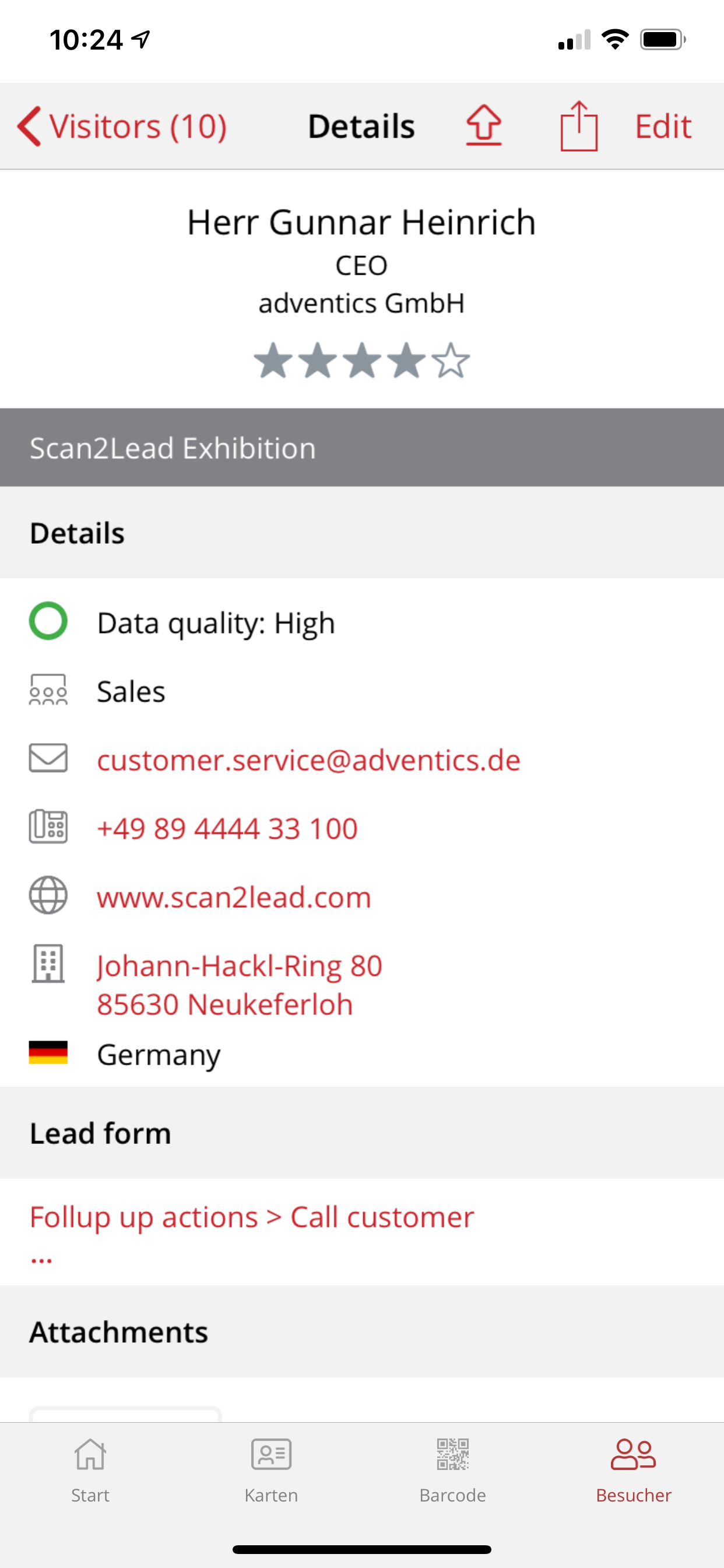 Related Articles

How can I improve the recognition quality of Business Cards

Scan2Lead SMART offers the function to scan Business Cards of your visitors. After capturing a Business card the system will recognize the information written on it and enter the data into the corresponding fields. To improve the recognition quality ...

How to scan visitor badges with Scan2Lead SMART

In order to start scanning visitor badges please select the Event/Exhibition you are attending to. Tap the Event/Exhibition you want to enter. For example 'Trial - Event 2020'. Once you enter the Event/Exhibition tap on the 'Barcode' and scan the ...

How can I filter visitor data?

In order to use the filter functions please visit Scan2Lead PORTAL and select 'Visitor Data' - 'Visitor Data' to find the filter symbols underneath the menu bar. You have 6 different filters to use: Quality of visitor data received Lead Form - ...

How does the visitor data export file look like?

When exporting visitor data from the Scan2Lead PORTAL an excel file named Company Name - VisitorData_YYYY.MM.DD_HH.MM.SS.xlsx is downloaded to the local download folder of your PC. Note: The export includes all listed visitor data. In case a filter ...

What options do I have to capture visitor data at my booth?

Scan2Lead offers 3 different solutions to capture data from visitors at your booth. 1. Scan2Lead SMART With the Scan2Lead SMART app on your smartphone or tablet (Apple and Android), simply hold the camera of your smartphone/tablet up to the barcode ...