How can I improve the recognition quality of Business Cards
Scan2Lead SMART offers the function to scan Business Cards of your visitors. After capturing a Business card the system will recognize the information written on it and enter the data into the corresponding fields. To improve the recognition quality you may choose the proper language of the Business card.

How to improve the recognition quality of Business Card scans?

Start Scan2Lead SMART and select your Event

Tap on 'Cards' at the bottom part of the app

Once the Camera turns on you will find the country code on the left side - [en] - picture below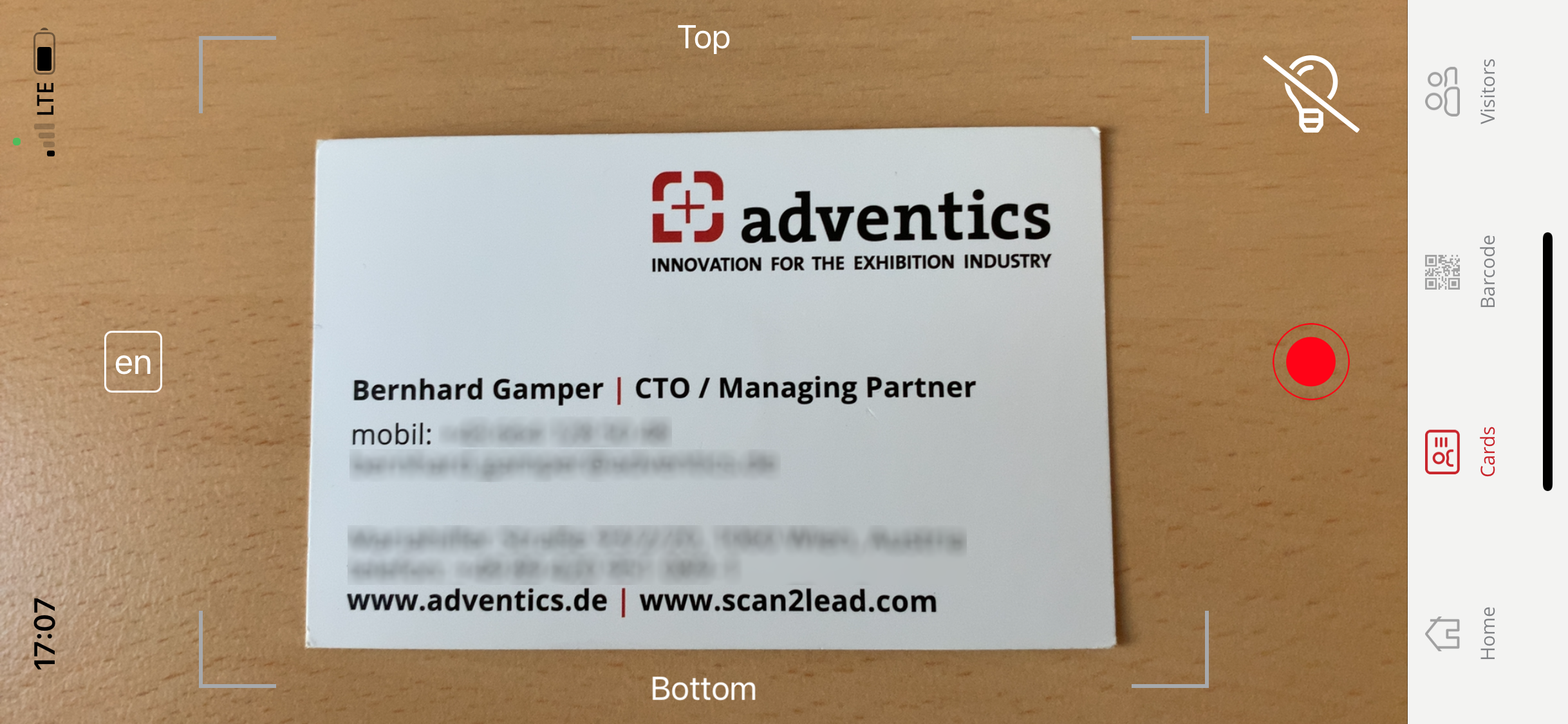 Tap on the Button to select the languages you need ( up to 3 languages can be selected )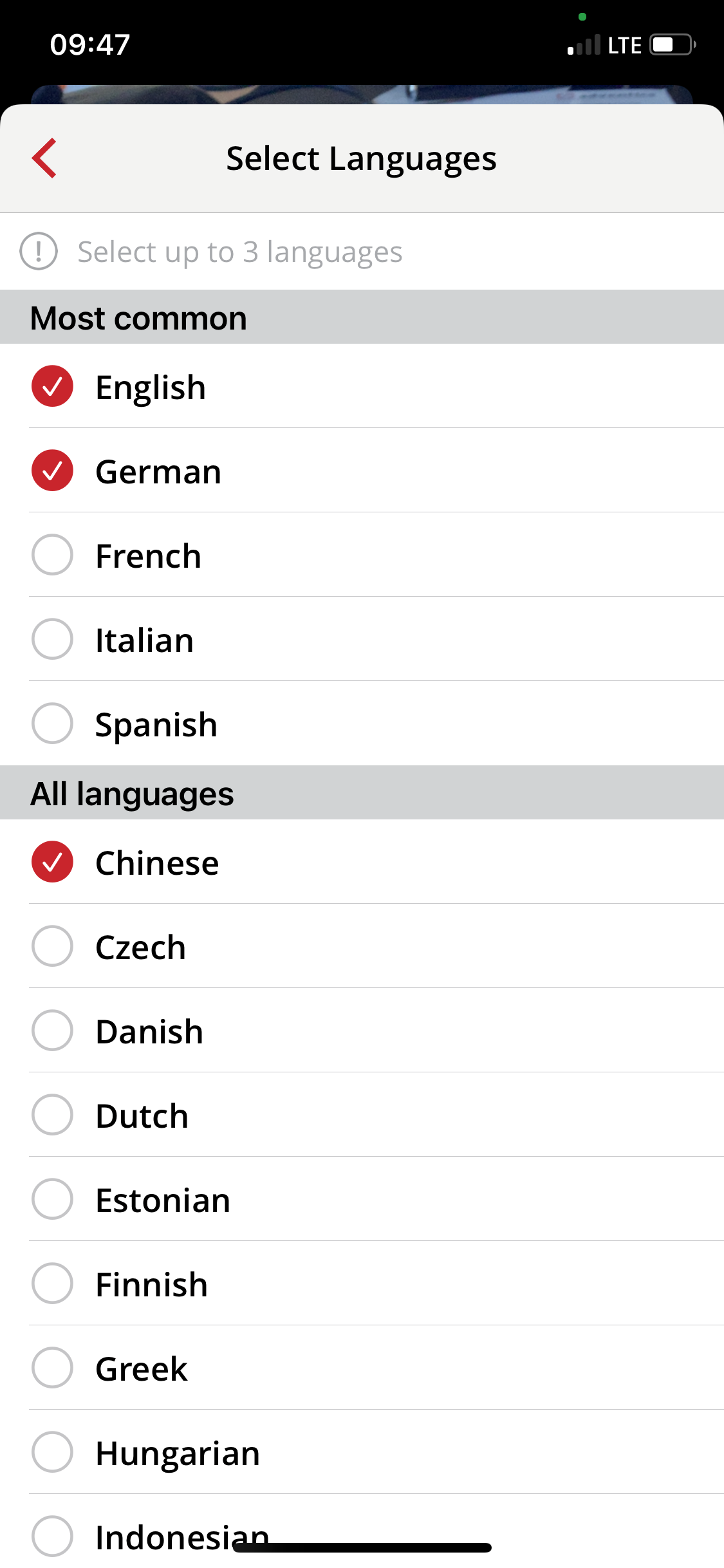 You can switch the languages anytime you want
Related Articles

How can I scan a business card with Scan2Lead SMART?

With Scan2Lead SMART you are able to create a new contact by scanning a business card. You can also add a business card to an existing contact. The integrated OCR-Service (Optical Character Recognition) will process the business card and add the ...

Data quality of scanned visitors

Barcode scanning The quality of visitors data is dependent on the information provided by the visitor when registering for an event aswell as from the organizer providing the data. The more information you get with a scan the better the quality of ...

Does the Scan2Lead SMART app access my private photo and contacts?

When installing the Scan2Lead SMART app on the mobile device, it asks for permission to access the camera in order to scan the visitor badge, business cards and photos (to attach to a contact). Photos needs to be accessed for writing data, not ...